This de-militarized C-21, LEARJET 35A, located in Tblisi, Republic of Georgia is available for auction. This aircraft will not sit in the hangar for long.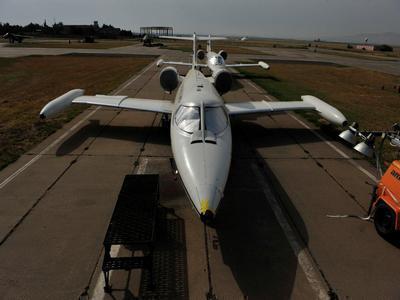 Although it needs some TLC to get it into in perfect flyable condition, this sleek and sexy jet is an excellent investment either as a pet project and for some major bragging rights. Once brought up to code, this business jet – commissioned by the US Air Force – is one of the fastest of its class. In production since 1974, Lear boasts one of the most trusted brand names in private aviation.  Its 6-8 person cabin is ideal for small groups, and it is specifically designed for longer-range flight agendas. In fact, in 1976 Arnold Palmer set a round-the-world record of 22,894 miles in just under 58hrs in a similar Lear model aircraft. FOOOORE!
This auction is ending soon, so ACT NOW while you still can. Sign up for a free trial get the info to take advantage TODAY.