GovernmentAuction.org Affiliate Program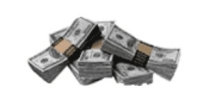 You probably already know that GovernmentAuctions.org® is an extremely popular membership-based web-site that helps bargain hunters find and participate in government auctions of seized and surplus, property (such as real estate, cars, electronics, art, jewelry and equipment), that can often be bought at a substantial discount.
In order to allow others to join in the success of GovernmentAuctions.org®, we have a comprehensive affiliate program that virtually guarantees one of the highest payout packages and one of the most lucrative commission structures out there!
We invite you to join our affiliate program in order to immediately start making money! (Click here to join!)
How does automatically getting paid on a FREE TRIAL lead sound to you? We think that that is a pretty attractive offer in itself, not to mention all of the other commissions, perks and benefits that we offer! To give you more choices, we actually run our affiliate program on both Commission Junction and ShareASale. (See Below)
Here are just a few reasons for you to apply today! As an affiliate, the perks are endless! Here is an outline of what makes our affiliate program so successful and attractive
Receive pay per lead commissions by referring FREE TRIAL activations to GovernmentAuctions.org, which convert really easily, given the overwhelming value proposition;
Receive pay per sale commissions and on a residual basis (on ShareASale);
Increase your commission to up to $19 (on CJ) for any referred FREE TRIAL activation and paid subscription sale, based on performance;
Get easy access to our latest and best converting creatives, including new videos, banners, widgets, and text links;
We make it easy for you to promote our offer to your email subscribers. You don't even have to write the emails yourself. Just use our email templates available in CJ or ShareASale or contact us. ;
Get immediate access to our fully functional GovernmentAuctions.org Data Feed! You WILL NOT find this EXCLUSIVE tool on any other auction site! Get live and up-to-date government auction information straight onto your page!
Performance bonuses and many other financial incentives;
Get custom creatives made just for you, on request;
Vast majority of Free Trials convert to monthly subscriptions;
The vast majority of monthly subscribers retain their subscriptions month/month (Excellent product that customers keep -- allows you to boost your residual income!);
Receive fast and dedicated support from the Affiliate Program Manager and team! (affiliates@governmentauctions.org)
GovernmentAuctions.org® has conveniently teamed up with Commission Junction and ShareASale to host our affiliate program in order to maximize the choice for our affiliates, based on their preference. We are proud to say that currently our top affiliates are holding stellar conversion rates of 4-5% and are continuing to receive big commissions! In addition we are thrilled to offer two different affiliate program options, which are each outlined below!
If you are a newbie to the affiliate marketing sphere and only if you are a newbie, we would recommend signing up for the ShareASale program, as it is very user friendly. In general however, GovernmentAuctions.org® is impartial to which program you ultimately decide to join.