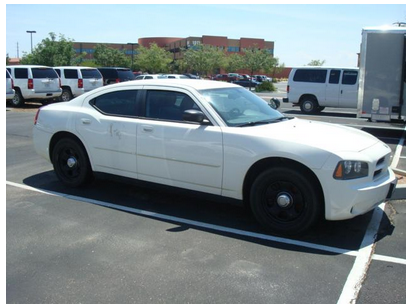 Government Auctions can be a great place to find used vehicles of almost any make and model, and if you're prepared you can potentially walk away with a bargain. However, it's important to keep expectations in check and know what to look for before attending an auction. Are you going to get a brand new Cadillac for $1,000? Most likely not. But you might find a slightly used pick-up truck for a few grand less than it's actually worth or a retired police vehicle for a few thousand bucks. With that out of the way, let's get started:
Previewing Vehicles:
Before the auction takes place you are allowed to preview and inspect the vehicle in most instances. At this point, we would advise you to use a mechanic unless you happen to be an expert in cars yourself. Even if the auction states that the car is sold "as-is", this just means you won't be able to test-drive it, but you may still be able to inspect it.
Often times, the car will also be started up and maybe even allowed to run with the hood up for several minutes. It's a good idea to have a checklist, so you know what to look for.
Sample Checklist
1. Examine the body of the car. If there are excessive dents and dings for the car's age, then that will give you an indication of how the previous owner(s) treated the car.
2. Look out for paint jobs. If the paint appears to be brand new, the car may have recently been in an accident or have rust hidden underneath. Keep in mind that many accidents are not reported, so running a Carfax alone may not be enough to determine if the car has been in an accident. One solution is to buy or rent a paint meter, which will reveal in just a few seconds if the paint on the vehicle is original or not.
3. Look underneath the car to see if there are any leaks.
4. Check the tail pipe. If the outer edge is black and sooty, the car may need a tune-up.
5. Bounce the car. This is a good way
to tell if the car needs new shocks. If the car keeps bouncing for several seconds after the initial bounce, then the shocks may be worn.
6. If the tires are unevenly worn, this could be an indication of bigger problems, such as an alignment issue or worse, the car has been hit.
7. Check the odometer. If it looks too good to be true, then it probably is (e.g. a 10 year old car usually doesn't have 50,000 miles on it).
8. While the car is running look to see what kind of smoke comes out when the engine is revved up. If the smoke is blue there could be engine problems.
9. If it's possible, ask the guy who starts the car to go through the different gears. If you hear a noise while shifting, there could be transmission issues.
10. Look at the car's engine while it's running. If the motor is shaking, the car might need new motor mounts.
11. While the car is not running look inside the radiator tank. The water should not be rusty or have a film on it.
12. Pull out the dipstick and check the oil. If it looks sticky, the car may not have been well maintained. If it is brown or gray, there are some serious problems under the hood. And if it's extra thick, this could indicate a cover-up for some serious engine problems.
Following this checklist certainly won't guarantee that the car you buy will be problem-free, but at least you will have a better idea of any underlying issues that may exist before you cast your bid.